PANEL 1 – How to take into account the environmental impact of my work – Engineering innovations
Ondina Afonso | Sonae MC

–

"H

ow partnership retail-production can be an innovative model to boost sustainability

"
Miguel Marques | EDP NEW

–

"How to design the future of the energy sector – EDP NEW's vison"
Marco Pedroso | BUILT CoLAB

–

"Twin transition as a driver for innovation in the construction industry"
João Figueiredo| Infraestruturas de Portugal

–

"IP's Vision on Innovation and Transport Infrastructure in the Coming Future"
João Carlos Campos da Silva|Infraestruturas de Portugal

–

"Smart infrastructures – C-ITS implementations at Infraestruturas de Portugal"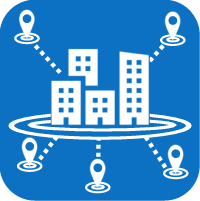 PANEL 2 – Mobility and Smart Cities
André Barbosa | Bosch

–

"Smart Cities are made of Smart Houses
Luís Muchacho | Ericsson Portugal
Raul Junqueiro | dstgroup

–

"Empowering Smartcities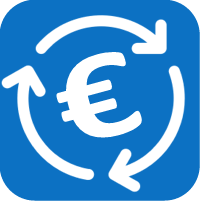 PANEL 3 – Circular Economy
The current trends of population increase, demand growth and consequent pressure on natural resources reinforced the need to move towards a more sustainable paradigm.
Circular Economy is a strategic concept based on the reduction, reuse, recovery and recycling of materials and energy. Replacing the end-of-life concept of the linear economy with new circular flows of reuse, restoration and renovation, the circular economy is seen as a key element to promote the decoupling between economic growth and the increase in consumption of resources.
The shift to a circular economy will bring benefits such as: reduce the pressure on the environment; raw-materials supply chain security; increase the competitiveness; innovation promotion; stimulate the economic growth; and employment creation.
Inês Costa | Circular Economy Expert

–

"Promoting Circular Economy Transition"
Dennis Christian Meinen | Audi

 

– "Rethinking the Automotive Value Chain"

Joana Trindade | Amorim Cork Composites – "Amorim Cork Composites – Circular Economy Case Study"
Amir Dastgheibi-Fard | EYE Member

–

"Water Reuse in a Circular Economy"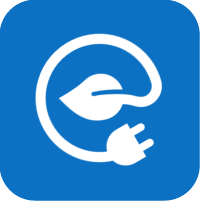 PANEL 4 – Hydrogen and Energy Transition
The fight against climate change is urgent and requires immediate action. It is in this context that the European Union has been setting very ambitious goals to achieve carbon neutrality by 2050.
To achieve the stablished targets, it is essential to have a global commitment to the transition from current energy systems, based on fossil fuels, towards systems based on renewable resources, including through investment in distributed generation, renewable energy communities (RECs) and green hydrogen.
This panel aims to promote a reflection on the crucial role that each of these solutions can play as a catalyst for energy transition.
Andreia Carreiro | Cleanwatts – "

Renewable energy communities to drive the energy transition

"
Bruno Henrique Santos | REN/FELPT – "Hydrogen as a key element of the energy transition"
Pedro Valverde | EDPR-H2BU – "

The role of H2 in the decarbonization path – Corporate view

"
João Pereira | Aralab – "How the industry is preparing for the energy transition"

Maximilian Kilthau | EYE – "

What is the European Young Engineers Stance on Green Hydrogen?"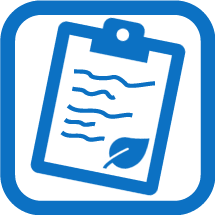 Debate 1
Impact of the Green Deal
The Green Deal (or European Green Deal) is a commitment to future generations. An ambition announced on December 11th, 2019 by the European Commission and which aims to make the European continent the first with a neutral impact on the climate by 2050.
Climate change and environmental degradation are an existential threat to Europe and the world. To overcome these challenges, the European Green Deal will transform the EU into a modern, resource-efficient and competitive economy, ensuring no net emissions of greenhouse gases by 2050; economic growth decoupled from resource use; and, no person and no place left behind.
Debate participants:
Guilherme Bastos | ECOXperience
Pedro Fonseca Santos | 2GO OUT Consulting
Rita Moura | PTPC President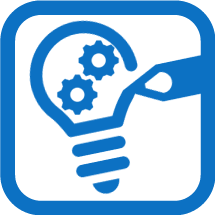 Debate 2
Engineering in Portugal and Europe – The Future of
Engineering
Engineering has come to present itself as a source of solutions to the difficulties of society, creating resources suited to the needs of the world. Engineering is more and more synonymous of innovation and seeks to add value to contemporary inputs of civilization. What type of equipment's and technologies could be created and developed in the future to address major societal challenges?
The debate on the topic intends not only to demonstrate some examples of what is currently being developed in Engineering in Portugal, but also what is its attractiveness for the market, making a parallel with Engineering at the European level.
Debate participants:
Frederik Schulze Spuntrup | McKinsey & Company
João Pedro Ferreira | GJE-OE
José Vieira | WFEO President
Tatiana Sirgado | Inetum-Realdolmen

Do you preffer a more hands-on approach?
Check the workshops we are specifically preparing for you.