Ageas Seguros
Ageas Seguros provides insurance and services tailored to the needs of its customers, developing its activity with a wide distribution network of brokers and partners.
Ageas Seguros develops, follow, and implement a strategy focused on the protection of its customers, aimed at specific segments. With a strategy of proximity, Ageas Seguros have approximately 200 shops with the brand's image throughout the country.
A world to protect yours: this is how the brand asserts itself by protecting the life and future of its customers.
Ageas Seguros has a partnership of more than 42 years with the Engineers Professional Association, so, for you who are an Engineer and for your family, we have a world for your protection with special conditions and exclusive services for both your personal and professional life.
DST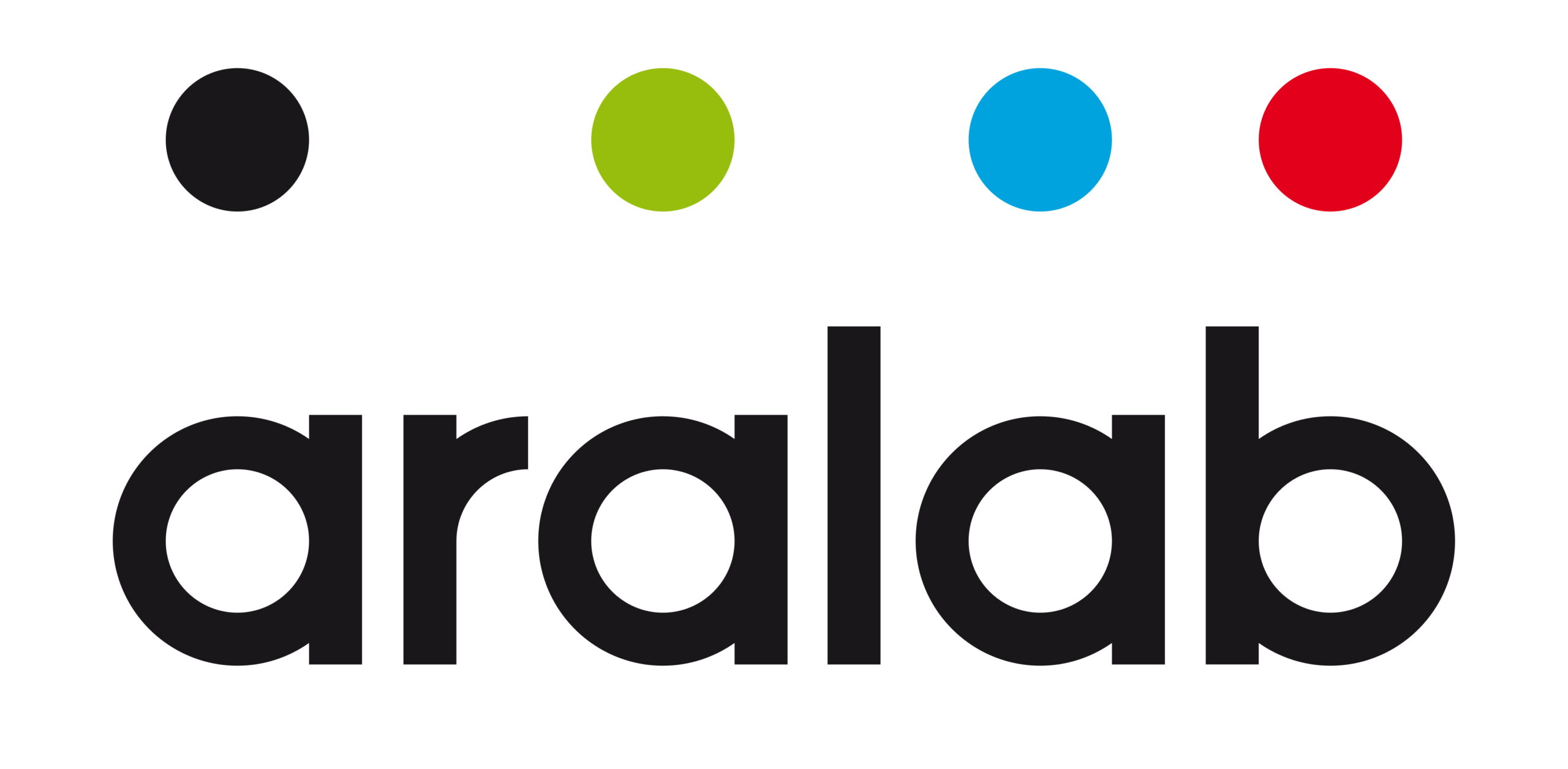 ARALAB
About ARALAB  
Creating solutions for temperature and environmental simulation 
Starting its activity in 1985 as a manufacturer of research-oriented laboratory and  environmental simulation equipment, Aralab became a leading European manufacturer of  temperature and climate simulation chambers. 
Today, supported by its local partners worldwide, Aralab has controlled environment equipment installed and running in 5 continents, and is a proud partner of some of the most renowned  research institutions and multinational companies, operating mainly in 3 areas of expertise: 
Bio – Research in Plant Growth, Tissue Culture, Seeds, Crop Sciences, Entomology, and other life  science applications. Many researchers worldwide use Aralab controlled environment rooms  and cabinets every day to further develop the world's scientific knowledge in biotechnology. 
Stability – Pharmaceuticals, Cosmetics or Food & Beverage companies require uniform and very  stable environmental conditions to comply with rigorous international quality standards. Aralab  equipment provides that solution in numerous locations worldwide. 
Testing – Automotive, Aerospace or Aeronautics; Electronic components or building materials; R&D laboratories and Quality Control institutes. Many companies have the need to simulate the  most extreme environments and temperature conditions for their Testing and research purposes. Aralab offers those climatic testing solutions to the highest quality standards. 
The motivation is still the same as it was 36 years ago. To create solutions that go beyond the  expectations of users so customers can enjoy the best equipment for their research and testing  purposes. 
Aralab 
Your own climate 
Social Media:
LinkedIn | Facebook | Twitter | Youtube | Instagram

Grupo SANJOSE
Grupo SANJOSE, business strategy based on the excellence, innovation and experience of its professionals, the optimisation of resources, the commitment to customers and the development of synergies with its main business lines.
Construction
Energy and Environment 
Concessions and Services 
GSJ Solutions (Consulting Services & Project Management)
SANJOSE creates value. SANJOSE drives progress of cities and countries where it operates through the design/construction of modern transport infrastructure that connects people, social equipment that satisfies citizens' needs and the development and promotion of renewable energy and energy efficient projects capable of creating a more sustainable world.
Its corporate culture reflects its quality and competitiveness by the constant update and improvement of management models and business strategies. All focused on its main goal, which is to adapt to market requirements and far-reaching changes in our society and customers' needs.
SANJOSE is one of the top construction companies within the sector. It currently ranks 128th in the "Top International Constractors" world ranking of the prestigious American magazine ENR (Engineering News-Record) and is listed among the 100 largest construction companies worldwide by sales according to the study "Global Powers of Construction 2020" drafted by Deloitte.

Audi
We are progress. With you.
Progress is what you bring with you. At Audi we want to offer you the freedom to use and develop this progress. With flexible working hours. With an in-house further education academy. With projects which combine 100 years of experience in premium mobility with an electrified future. For a world that we keep on the move together – with you.
BOSCH
Cars drive autonomously, machines speak to each other, and houses become smarter. At Bosch, we turn these visions into reality to improve the quality of life for people all over the world.
Funded on 1886, the Bosch Group is a leading global supplier of technology and services with roughly 395,000 associates worldwide (as of December 31, 2020).
As a leading IoT provider, Bosch offers innovative solutions for smart homes, Industry 4.0, and connected mobility. The Bosch Group's strategic objective is to facilitate connected living with products and solutions that either contain artificial intelligence (AI) or have been developed or manufactured with its help. With its more than 400 locations worldwide, the Bosch Group has been carbon neutral since the first quarter of 2020.
The basis for the company's future growth is its innovative strength. At 129 locations across the globe, Bosch employs some 73,000 associates in research and development, of which nearly 34,000 are software engineers.
CONDURIL
CONDURIL – ENGENHARIA, S. A., is a company dedicated to the execution of Civil Engineering Works and Public Works.
Founded on February 14th, 1959, it has an extensive professional experience in this area of activity.
Its experience, combined with the broad set of skills of its professionals and the numerous equipment they have at their disposal, make CONDURIL a unique company in the national market.
Type of Works – Communication routes: bridges, viaducts and highways, including earthworks, paving, drainage, landscaping and accessory and complementary works; geotechnics. Hydraulics: Etares, Etas, dams, maritime works and water supply and sanitation networks. Civil construction: construction of public and private buildings, including reinforced concrete structure, masonry, various specialties, finishes and exterior repairs. Markets: Portugal, Spain, Morocco, Angola, Mozambique, Botswana and Cape Verde.
CONDURIL carried out numerous works in mainland Portugal and in the archipelagos of Madeira and the Azores.
Of all their works, there are two for which they is particularly proud: the bridge over the river Arade in Portimão and the bridge over the river Tejo in Santarém. Both works are among the "100 Portuguese Civil Engineering Works of the 20th Century", selected by the Ordem dos Engenheiros.
ECO-OIL
Eco-Oil is a Portuguese independent waste refinery that produces Fuel Oil 100% recycled, named EcoGreen Power.
EcoGreen Power it's a low-carbon Fuel that can replace traditional fossil fuel, which has a lower rate of pollutant emissions and is entirely produced from waste.
Strategically located in the port of Setubal, Eco-Oil manages a Port Reception Facility able to receive and treat oily wastes, normally identified as oily slops and sludge, from ships included in the MARPOL convention.
Being a hazardous waste management operator, Eco-Oil values sustainable development and Circular Economy principles, transforming waste into a product, applying the best available techniques, always looking for continuous reduction of environmental impacts.
INFRAESTRUTURAS DE PORTUGAL (IP)
IP is responsible for the management of road infrastructures in accordance with the General Concession Contract for the national road network signed with the State, and provides the public service of infrastructure management including the National Railway Network (RFN), under a delegation of competences scheme with the Portuguese State, through a Contract Program for the rail sector.
 The IP Group has evolved in recent years with a broader focus on the management of multimodal mobility, and on the vast infrastructure network under our responsibility, under the slogan CONNECTING DESTINATIONS, with significant impact on the economic and social development of the country.
As such, IP is the only company on a national and international level which brings together the unique know-how, experience and competence of staff with a high degree of openness, a decisive factor with respect to the current environment of permanent evolution in mobility services.
ALTRI
Altri is a leading Portuguese eucalyptus pulp producer and one of the most efficient European producers. 
The company is listed on Euronext Lisbon and a member of its main index (PSI20).
Altri's three pulp mills – Celbi, Caima and Biotek – have a technical capacity to produce above 1 million tonnes per year.
Furthermore, Altri Florestal manages a forest area of about 87 thousand ha in Portugal all certified by the FSC® (Forest Stewardship Council) and PEFC (Programme for the Endorsement of Forest Certification), the main references in forest certification worldwide. The wood self-sufficiency rate stands around 20%.
Apart from the biomass, the company also has a strong focus on cogeneration. The pulp mills operated by Altri are entirely self sufficient on power that is produced through the burning of wood components not suitable for pulp production – the black liquor. In that sense, Altri sells about 500 GWh of electric power through cogeneration per year.
Our strategy is to maximize the value from our main asset – the forest – and to continue growing the pulp business, adding new incremental capacity through debottlenecking projects and through new value accreative options.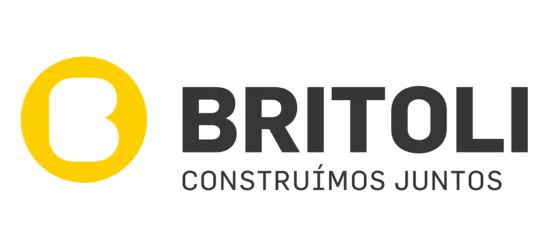 BRITOLI
WE BUILD TOGETHER
A company in the construction sector, expertise in industrial plants, logistics, commercial and office.
With a vast portfolio and a reference clients' base, settles its differentiation in insightful selection of partners/specialists, sharing the knowledge and experience in order to present efficient and integrated solutions to the construction. It was born as a family company and it evolved into a company where the family is the people who work in it, who dedicate themselves to establish a serious commitment with the company values.
It assumes itself as a discrete company, in which its main goal is to guarantee the workers' security, fulfilment and happiness, knowing that to achieve it the only way is through the quality and the efficiency applied in its work, on behalf of full compliance of the commitments it establishes with its clients.

Miniclip
Miniclip is a global leader in digital games with a mission of 'unleashing the gamer in everyone'. The Company develops, publishes and distributes highly engaging games to an audience of over 250 million monthly active users across mobile, social and online platforms.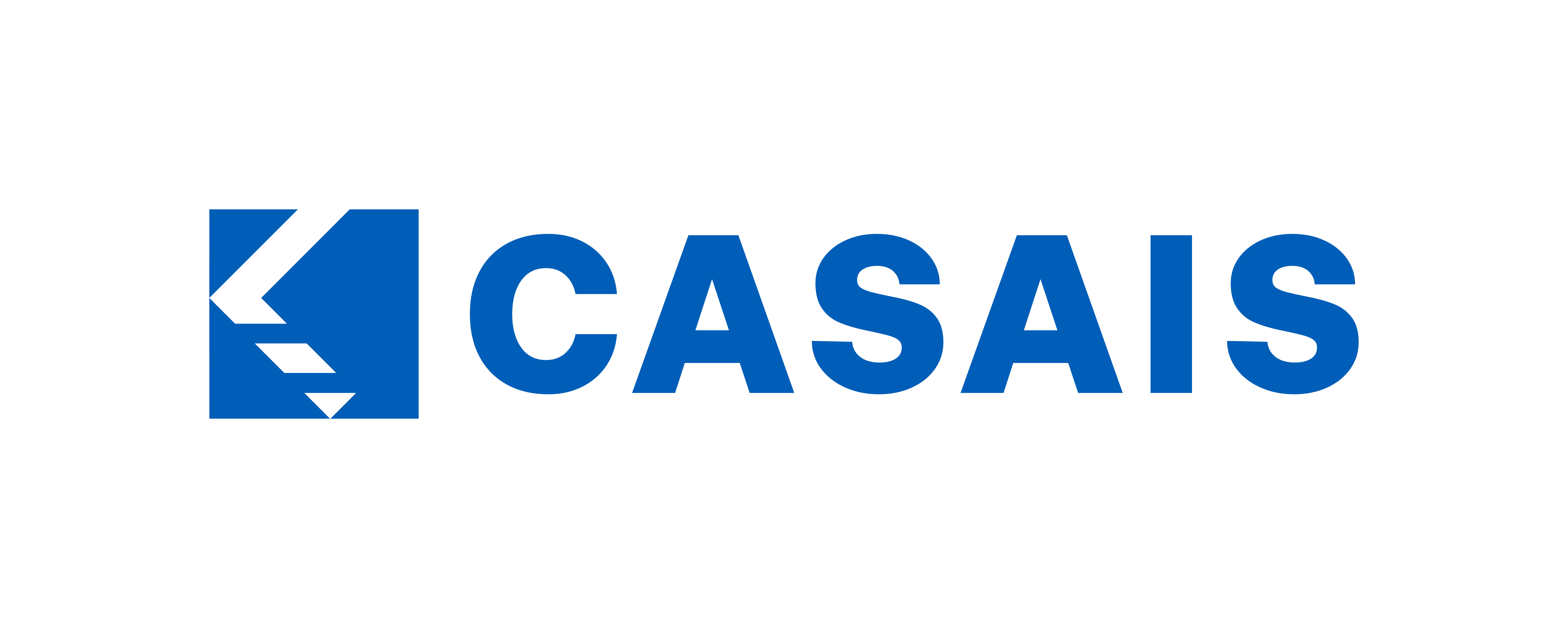 CASAIS
EPAL
EPAL is the oldest and largest Portuguese water supply company and has long been the reference water supply company in Portugal.  EPAL provides drinking water to approximately three million people, as well as providing other services related to the urban water cycle, combining a set of skills of recognized quality and innovation.
In recent years EPAL has developed a new management strategy, driven by the use of best practice methods with the objective to improve overall efficiency of the company and attain sustainable management from social, environmental and economic point of view.
EPAL is, today, one of the most efficient companies in the world in the control of water supply network and aims to become, also, increasingly energy efficient in the next years.
The Navigator Company
The Navigator Company is an integrated producer of forest, pulp, paper, tissue, sustainable packaging solutions, and bioenergy, whose business is founded on state-of-the-art factories on a worldwide scale, with cutting-edge technology. It is recognised as a quality benchmark in the
sector worldwide.
People, their quality of life and the future of the planet inspire and drive The Navigator Company. The company is committed to creating sustainable value for its shareholders and for society as a whole, leaving a better planet to future generations through sustainable, natural, recyclable and biodegradable products and solutions that contribute towards carbon sequestration, oxygen production, biodiversity protection, soil formation and the fight against climate change.
The Navigator Company has made a formal commitment to achieving carbon neutrality at its industrial complexes by 2035, 15 years ahead of the targets set by the European Union and Portugal. This makes it the first Portuguese company, and one of the first in the world, to set itself this ambitious goal, for which it has earmarked total capital spending of €154 million. In the 4th quarter of 2020, Navigator inaugurated a new biomass boiler at the Figueira da Foz
industrial complex, for a total investment of €55 million, which will allow the company to reduce fossil carbon dioxide emissions by approximately 150,000 to 200,000 tonnes per year, or 32% of the Group's emissions, by 2021.
The Navigator Company was recognised for its efforts in reducing emissions, decreasing climate risks, and developing an economy with a low carbon footprint.
Turismo de Lisboa
THE LISBON TOURISM ASSOCIATION – VISITORS & CONVENTION BUREAU was established in 1997 and its main objectives are:
The sustained tourism development in its area of intervention.

The promotion of Lisbon as a tourist destination in leisure articles.

The promotion of Lisbon as a venue for congresses, fairs and as an incentive trip destination.

The provision of Information and support for visiting tourists.
The Lisbon Tourism Association is a nonprofit Private Association:
It is the Regional Tourism Promotion Agency for the Region of Lisbon since 2004, maintaining international tourism promotion as its main activity.

It is responsible for promotion and tourist information of Lisbon.

It collaborates in the organization of events in the city of Lisbon.

It is Vice-President of the Portuguese Tourism Confederation.

It is a member of the Strategic Business Council of the Portuguese Industrial Association.

It is a member of the Strategic Council for Tourism Promotion.
The Lisbon Tourism Association is directed by Governing Bodies, whose composition includes Official Bodies, Business Associations and individual associates in a total of 23 elements representing the various categories of members.
INGENIUM
INGENIUM is the official magazine publication of the Portuguese Association of Engineers (Ordem dos Engenheiros – OEP).
It's registered as a media since November 10, 1977, and it's currently the oldest functioning magazine/periodical publication of a Portuguese Professional Public Association.
INGENIUM presents a markedly technical editorial component, with a transversal profile to the different Engineering Specialties and Specializations that make up the overall structure of the OE. In this context, it is a space for the presentation and discussion of themes and problems that affect the professional activity of engineers and, in a broader scope, of Portuguese society. To guarantee this purpose, INGENIUM's informative component is ensured by a team of journalists with professional card, which reinforces the publication's status of independence, integrity, rigor and exemption.
Currently, INGENIUM has a circulation of 40.000 copies, distributed free of charge to a highly qualified target reader (A+/A/B+), which constitutes one of the largest circulations in specialized national publications of a similar scope. In addition, it's also distributed to the Central and Local Administration, Engineering schools, official entities, national and foreign companies, and engineers enrolled in other professional Engineering associations (Lusophony). In it's digital version, INGENIUM is distributed to more than 50.000 contacts.
INGENIUM is a member of the Portuguese Press Association.